If you're looking for a relaxing and rejuvenating experience, AK SPA is the perfect destination for you. Our nail salon in Fort Wayne, IN 46804, offers a wide range of services that will help you unwind and feel refreshed.
Here are a few reasons why you should visit AK SPA:
Professional and Experienced Staff
AK SPA has a team of highly trained and experienced technicians who provide excellent services to their clients. They are dedicated to providing the best customer experience and take great care to ensure that you are satisfied with their work.
Wide Range of Services
Whether you want to get a classic manicure or a full set of acrylic nails, AK SPA has got you covered. They offer a wide range of services that cater to all your needs. From pedicures to waxing, their services are designed to help you look and feel your best.
Relaxing Atmosphere
The atmosphere at AK SPA is calm and soothing, making it the perfect place to unwind and de-stress. The salon is designed to provide a tranquil environment that will help you forget about your worries and focus on yourself.
Quality Products
AK SPA uses only high-quality products that are safe and effective. They take great care to ensure that their products are free of harmful chemicals and are gentle on your skin and nails.
Affordable Prices
Despite offering high-quality services, AK SPA's prices are affordable and competitive. They believe that everyone deserves to be pampered, and their pricing reflects this philosophy.
Many hot offers

Come to AK SPA and enjoy the most comfortable moment and get many special offers for you
Earn 350 points => get $10 OFF
Get $10 extra for $100 Gift card purchase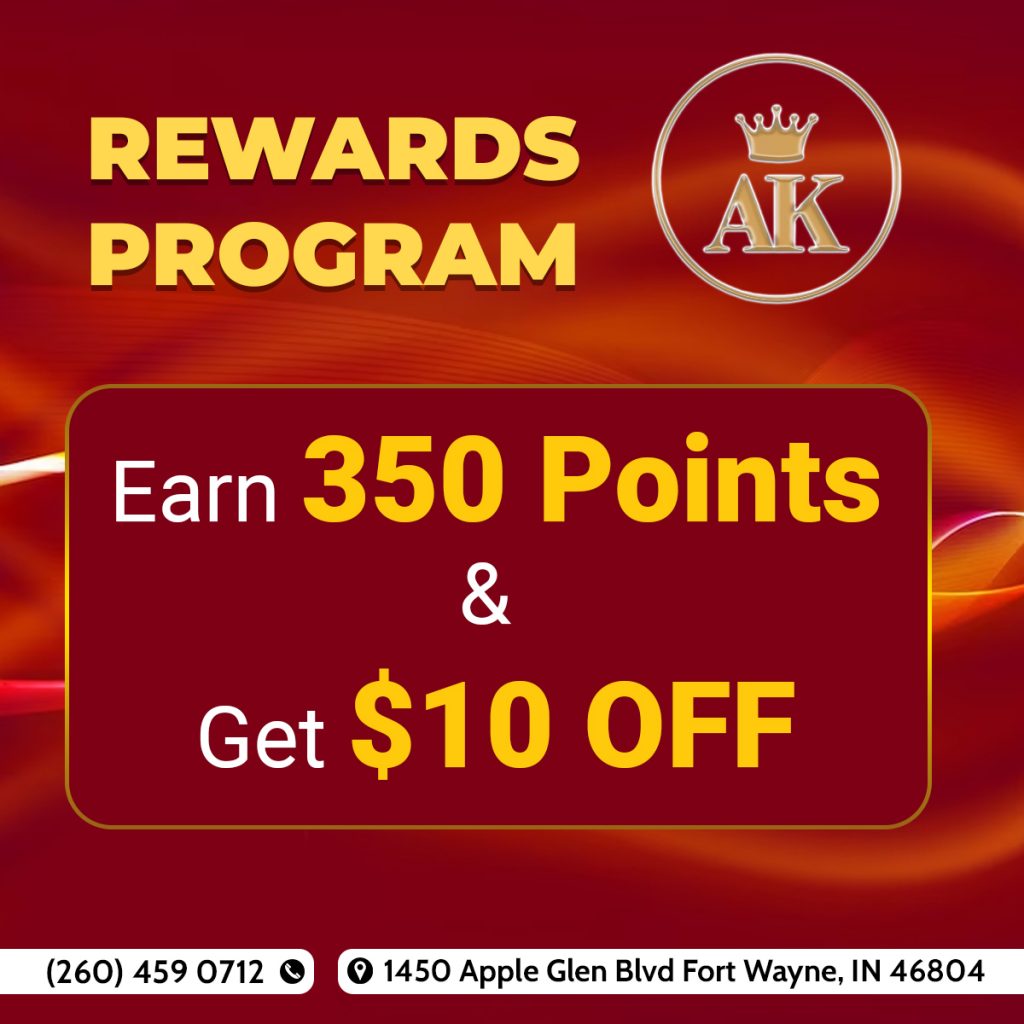 AK SPA is the perfect destination for anyone looking to relax and rejuvenate. With their professional staff, wide range of services, relaxing atmosphere, quality products, and affordable prices, you can't go wrong. Book an appointment today and experience the AK SPA difference!
Address: 1450 Apple Glen Blvd, Fort Wayne, IN 46804
Phone: (260) 459-0712
Article Tags:
AK Spa
·
Fort Wayne
·
IN 46804
·
nail salon 46804
·
nail salon Fort Wayne
·
nails
·
offer
Article Categories:
Others