HAPPY MOTHER'S DAY by https://poplashandbrowshouston.com/
Valid May 1, 2023 – May 14, 2023
Mother's Day is coming! To celebrate this special day, we're happy to launch a promotion:
20% OFF ALL PERMANENT MAKEUP at your 1st time service
Including Eyebrows, Eyeliner, Lip Tattoos
【 Terms and Conditions of Use 】
➪ Both Old and New customers can benefit from this promotional offer, as long as the service they choose is their First Time to get.
➪ So, our regular customers can take this chance to sample another PMU which they've never done before in our store.
《 Our Commitment To You 》
✪ We want every woman to look and feel her absolute best – especially for memorable moments and events such as the Mother's Day.
✪ We do our best to make you happy with our procedures and satisfy with your freshly done PMU.
✪ We're committed to offering you guidance to assist you in achieving your desired lips/ brows/ lashes.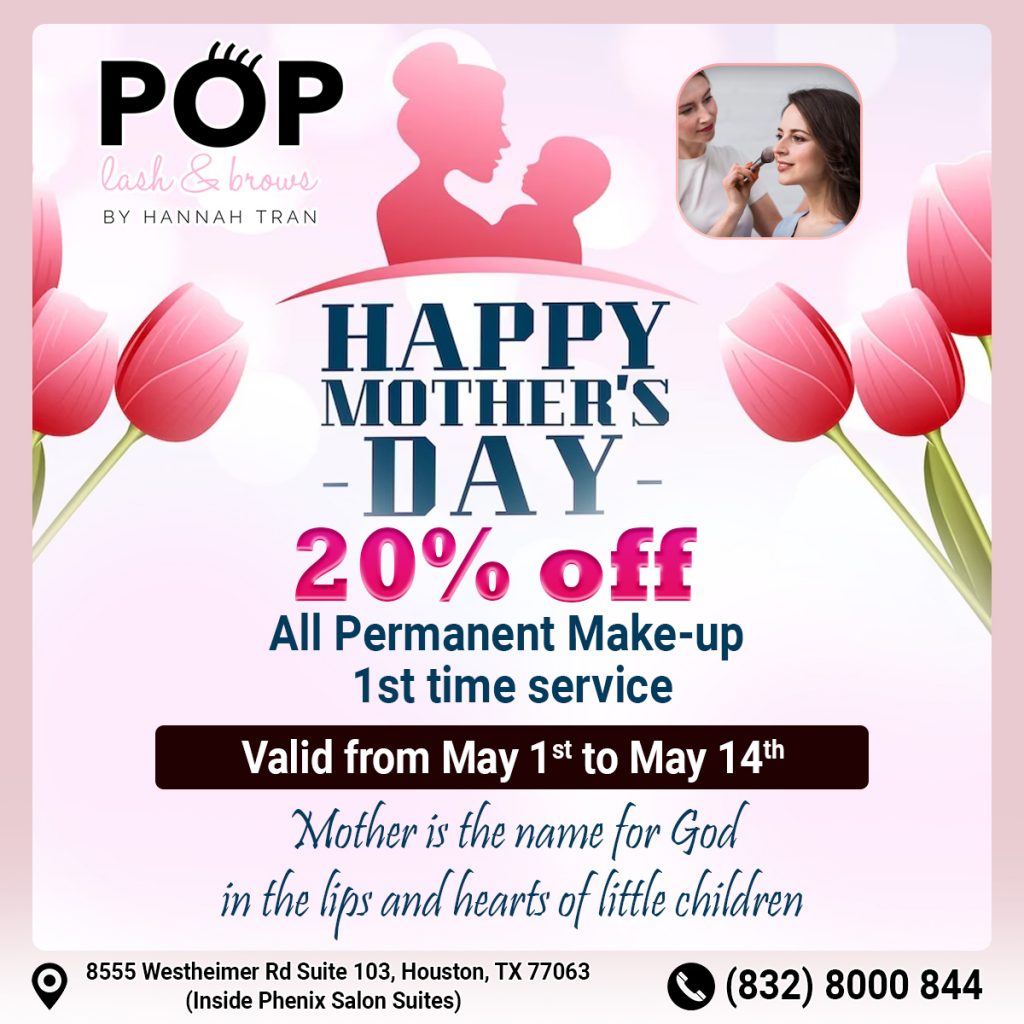 Article Categories:
Mothers Day