Valid Jun 7 – Jun 30
From the moment walking through our door, you will be greeted warmly by our friendly & professional staff members. Our nail salon is dedicated to bringing top-of-the-line products mixed with expert techniques to the nail salon industry. Offering services such as Manicures, Pedicures, Waxing, and Facials for you to choose from. We offer our clients the maximum in style, quality, and customer service. We invite you to experience the difference in our services.
Come with us and enjoy the wonderful services!
CONTACT US | Nail salon Lubbock TX 79424
11430 Quaker Avenue #800,
Lubbock, TX 79424
806-407-5145
thulee71@yahoo.com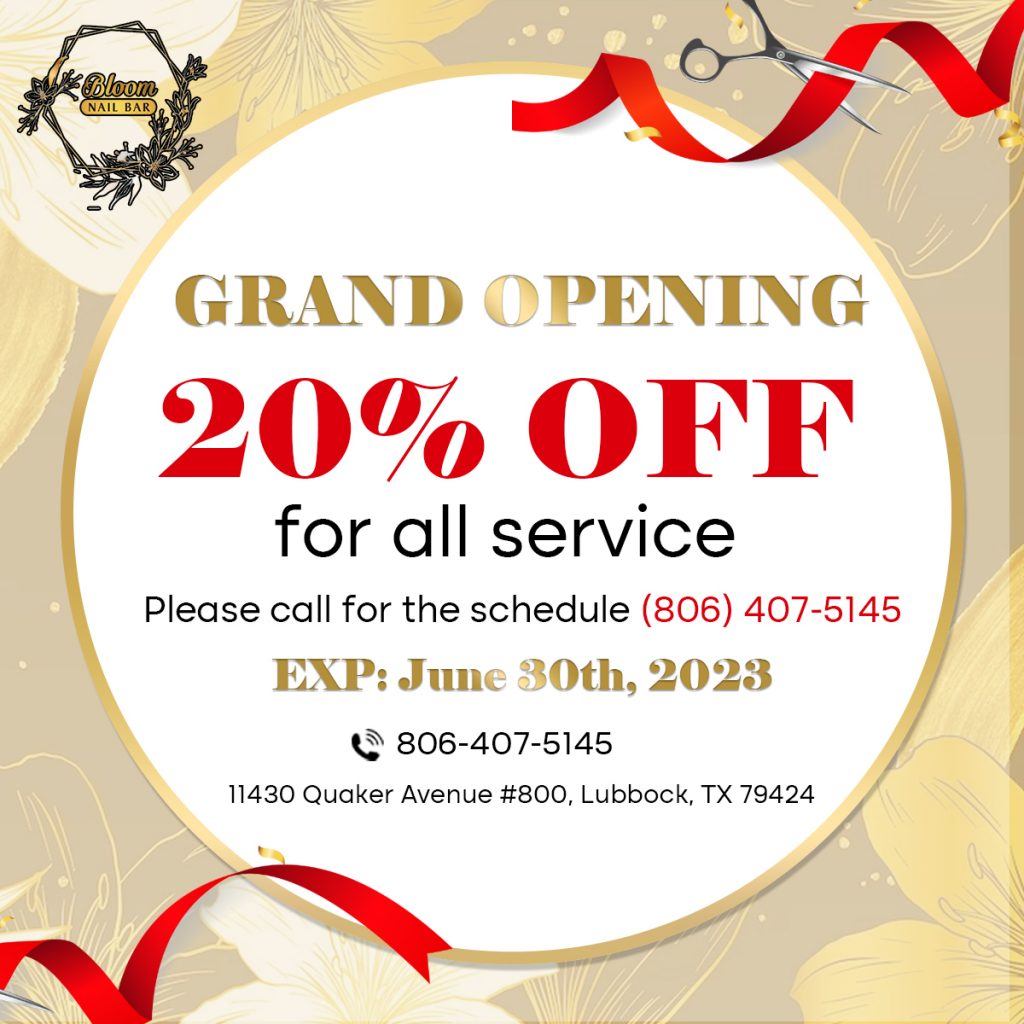 Article Categories:
Grand Opening