Nail salon 76063 – Any plan to celebrate the coming Easter Day?
Why not visit us for a Special Offer?!
【 DISCOUNT 15% on services of $70 & up 】
【 Valid to 04.08.2023 】
Be kindly reminded that our salon will be CLOSED on Easter Sunday (04.09.2023). We'll resume our business right on the next day.
Celebrate this season with a heart filled with peace and a new nail design inspired from all of the Spring and Easter motifs.
Have a blessed and wonderful Easter!
✯ ✯ ✯
Villa Nail Salon Mansfield
3141 E Broad St, Mansfield, TX 76063
→ https://villanailssalonmansfield.com/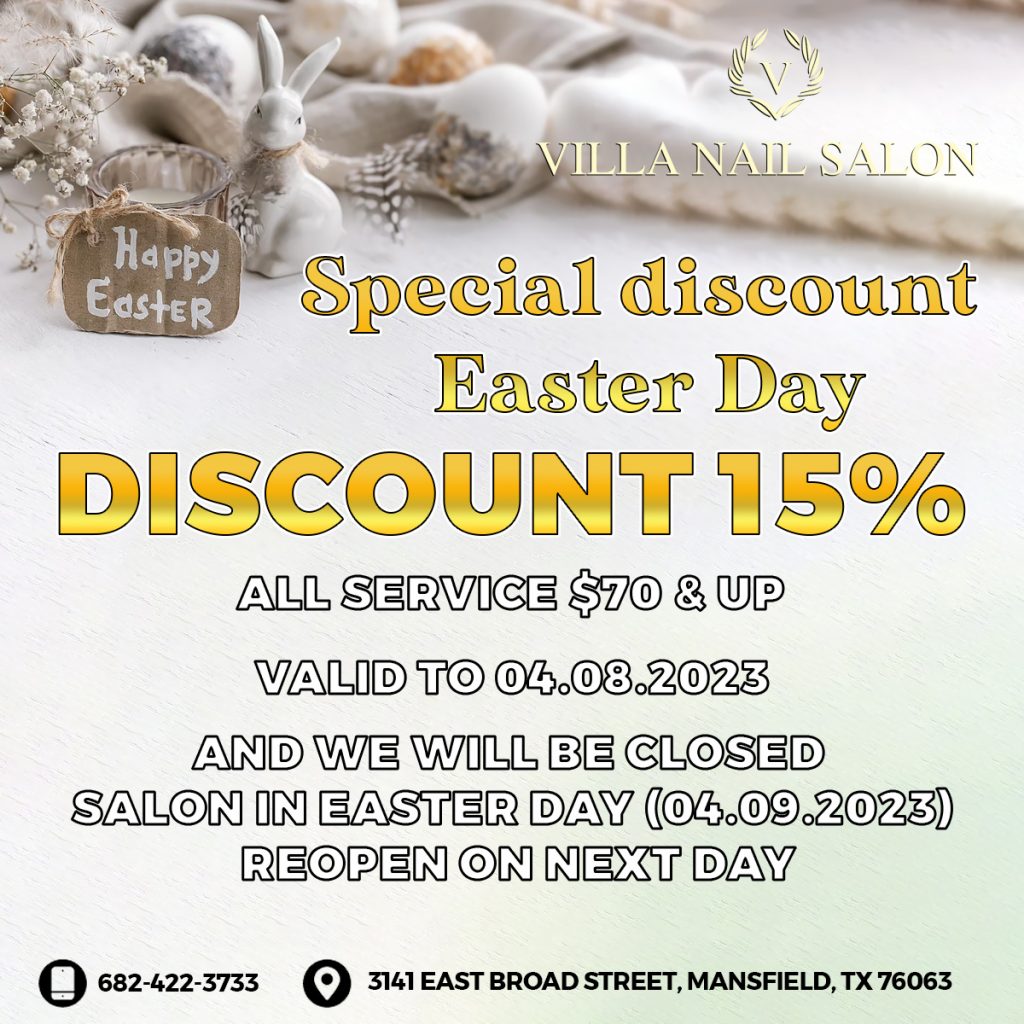 Article Categories:
Easter Day